In the summer of 2015, my first cricket book All Wickets Great and Small took me all over Yorkshire to explore the people and places of club cricket.
There was a brand-new cricket club, fresh life being breathed into a former county ground, men in whites battling in the middle of a racecourse and vicars and imams socking sixes.
It is now three years since I travelled far and wide to villages, town and cities in search of the diversity of Yorkshire cricket. What has happened to those featured in that time? Not much in a couple of years? You'd be surprised….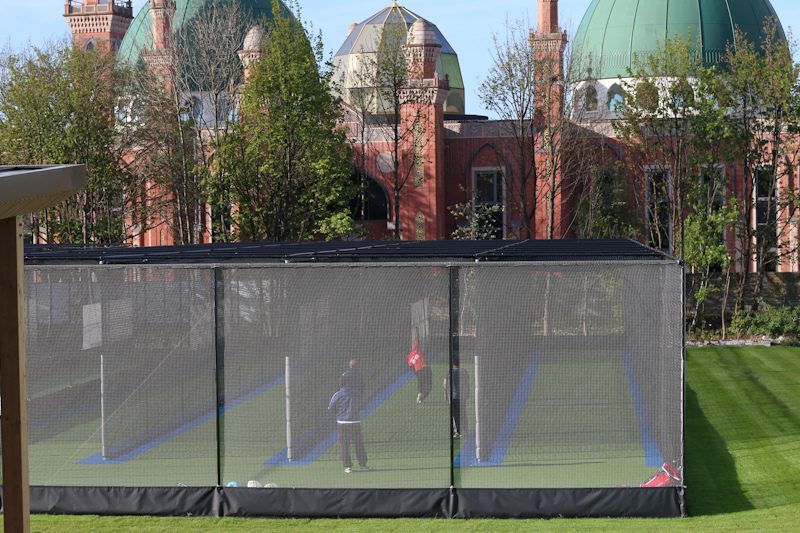 Park Avenue, Bradford
When I went along, it was a Bradford Mutual Sunday School Cricket League game between Omar and Interlink. The camaraderie and pizza was notable but the place looked a mess.
I labelled the stadium a 'forlorn, crumbling relic' back then but as I put finger to keyboard, the square has been re-laid to first-class standard; the changing rooms and outstanding cricket nets are being used by clubs and community groups.
It would be fair to say that the five-phase project is some way behind with the intended deadline of 2019 not remotely going to be met. There is a new county cricket standard pavilion, a 250-capacity restaurant, over 5,000 new seats and ECB-standard floodlights to find the money for.
Nonetheless, there is visible progress and I've watched everything from schools cricket to the ECB City Cup at Park Avenue in the past two summers. I have every digit crossed the funds can be found and the much-publicised ambition isn't scaled back or mothballed. Time will tell.

Playing fields, Weetwood
Nothing changes and yet everything changes when it comes to the MCCU scheme that encourage talented cricketers to gain a degree while pursuing their goal of playing cricket professionally.
Since I watched Billy Root dazzle for Leeds Bradford MCCU in a T20, he has gone on to play county cricket for Nottinghamshire and has now signed for Glamorgan for 2019. Yorkshire's centre of excellence has seen many students impress for counties though they have tapered off in terms of trophies and table-topping, eclipsed by Loughborough.
As Somerset spinner Jack Leach catches the eye for England over in Sri Lanka, it is another reminder that the scheme (he went to Cardiff MCCU) is invaluable.
Its future is being thrashed out as we speak but since I penned All Wickets, there has been the introduction of women's MCCU squads and talk of more emphasis on white-ball cricket.
Funding for the MCC Universities scheme will be taken in-house by the ECB from 2020 as the MCC conclude their partnership so change is coming.
Cricket Yorkshire has sponsored Leeds Bradford MCCU for four years and I am nothing if not dogged in my beliefs as to its future and form.
Let's keep everything crossed that MCCUs don't lose their first-class status when they play counties (it should be all three fixtures, not just two of three).
Equally, that red-ball cricket isn't sidelined unless we want to only encourage students, in every sense, of limited-overs cricket.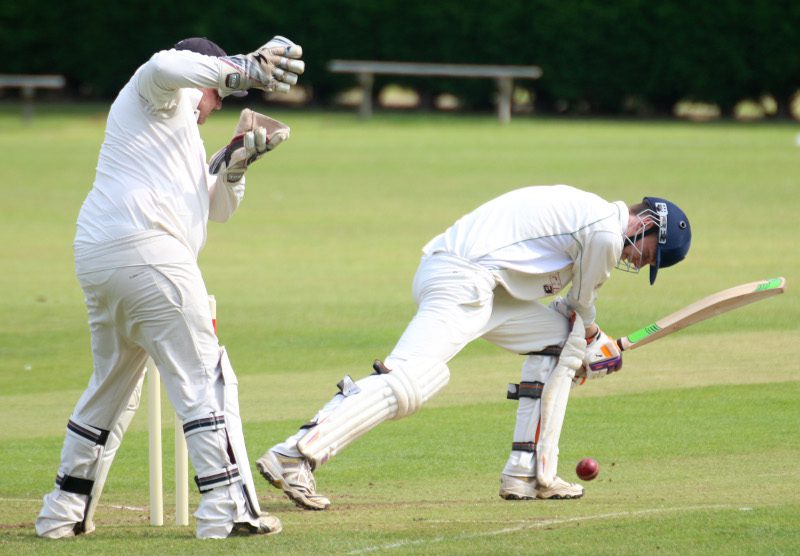 Sandal Hall Close, Walton

Through vim and Vigers (a bloke called Richard), Brook-Walton Cricket Club came into being from nothing, won titles, moved to the expanded Bradford Premier League and were brought to a premature end all within five years.
You don't see a cricket club being created very often. It's unheard of.
There was talk of players being paid then being offered more elsewhere and all manner of rumours but whatever the root cause, the club lost its stalwarts and couldn't put out a side which must have been galling for those who put everything into creating it in the first place.
It reflects a wider trend of clubs merging or closing their doors for the final time.
In the book, I mention Paddock Cricket Club in the Huddersfield Cricket League but there have been quite a few since including Idle, in my neck of the woods, who were in the Bradford League since 1906.
Of course, history and heritage only takes us so far. Without willing volunteers, players and income, many clubs will continue to lead a precarious life.
I was talking to someone today about the health of grassroots cricket and to what extent that is judged purely on the number of clubs that still run.
There is now the snowballing behemoth of Allstars for 5-8 year-olds and many new tournaments and competitions across Yorkshire. It doesn't replace club and league cricket but there are formats and ways to access the game that there weren't when I first had the idea to write a book about Yorkshire cricket.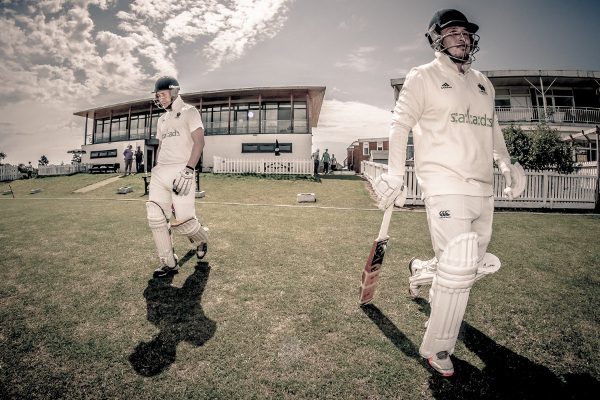 St George's Road, Harrogate
My Harrogate chapter was a little on the critical side for the host club as I went along to a women's county match and came away feeling like it hadn't had the status or effort put into it that the men's game does.
Of course, we're comparing apples and oranges but grumbles aside, the women's game has evolved in the last three years.
I enjoyed a 50-over county tussle that bitterly cold day at Harrogate and women's county cricket continues to be a funny hybrid in that it's an amateur game played by (some) professionals with England stars and county regulars rubbing shoulders with those further down their development.
However, the Kia Super League involving the Yorkshire Diamonds has grown in popularity and profile which must mean it's about time to snuff it out and start from scratch.
The Hundred (or whatever it ends up being called) will have a women's equivalent tournament and the hamster wheel of building a fanbase and allegiance will have to start again.
As for Harrogate, their fortunes have ebbed and flowed. Their 1st XI got to the semi-finals of the ECB Premier League knockout a few years back that decides Yorkshire's Champion club but the 2018 campaign saw them mid-table in ECB Premier League North.
Though I wish them well, I'm not quite sure of their future status with regards to women's cricket. They hosted Yorkshire Women in the County Championship in 2018 but Yorkshire Diamonds went to home fixtures at Headingley or York.
Competition for hosting all forms of county cricket is as strong as you'd expect from an area with over five million people in it. Many of Yorkshire's clubs want a piece of the action, in men's and women's cricket, so watch this space as there could be some surprises when the fixtures come out.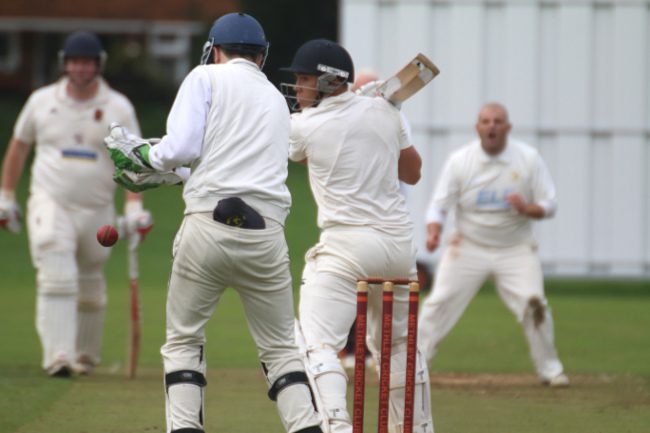 Little Church Lane, Methley
I was there to write about Methley's last-ever game in the Central Yorkshire Cricket League that saw them win the title despite weather worries and dabbing the outfield with giant sponges.
Three years on, the strong sides at the top of the CYCL have pushed their way up to the Premier Division of the Bradford Premier League with Methley, Townville and Wrenthorpe all set to be in the top flight for 2019.
As leagues merge or bite the dust, it's inevitable that those remaining leagues still standing hoover up the remaining entities. That ensures cricket continues but the sticking point of geography, allied with how far cricketers will travel to play, creates its own problems. Who'd be a league administrator, eh?
While I wish I had a ready-made solution, we run the risk of having super-clubs with many teams and more and more cricketing black spots in between. Will we see leagues be more creative with start times and more bite-sized cricket? There's room for both, of course.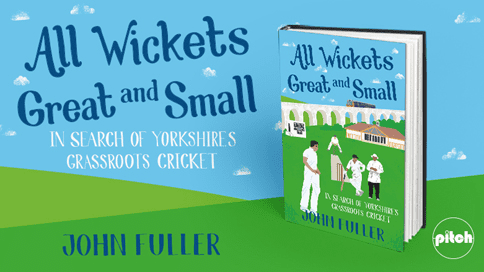 All Wickets Great & Small Volume 2?
We are motoring through November as my fingers scrabble over the keys and I eye the empty plate where once a butter-laden slab of fruit loaf once resided.
My Scarborough Cricket Festival book is out now  if you want to hear from Boycott, Lehmann, fans and businesses. Last of the Summer Wickets had a great reception at the 2019 Festival.
As for club cricket, with over 700 cricket clubs in Yorkshire, there is a sense of unfinished business. Not least to calm the aggrieved Amazon reviewer who commented:
'An entertaining collection of chapters visiting many cricket clubs in the county, however it was disappointing that there was not one South Yorkshire club featured in the entire book.'
Well, guilty as charged but much was left on the cutting room floor after all the rewrites and edits as any author will tell you.
If you've read All Wickets Great and Small and want to add your Amazon review, I'd welcome your opinions.
Equally, if you need a Christmas present then you can snap up a copy for the cricket fan in your life on there too.
Once the delights of the Scarborough Cricket Festival are put to page, who knows where I might end up next for a future volume…Londesborough Park? Yorkshire Gentlemen? Aston Hall? Sewerby?
Much has changed in only three years but Yorkshire cricket and all the cricket clubs that make it such an enthralling map in which to roam are jewels hiding in plain sight. Whatever 2019 and beyond has in store, pondering where to go will be lots of fun.

Latest posts by John Fuller
(see all)