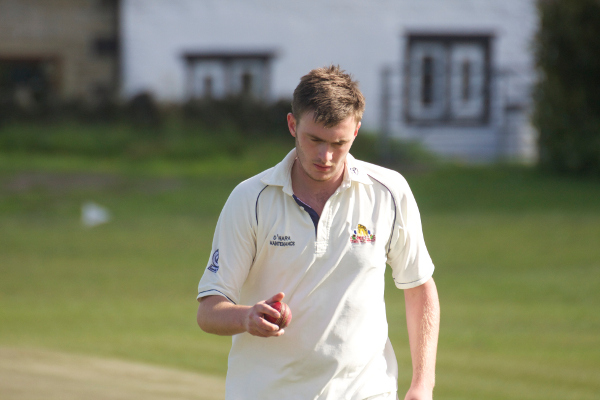 Ok, so I have a working theory that says cricket balls used in league cricket can often be expensive, lose their shine in a matter of overs, go out of shape, cause damage to bats and fingers and are, frankly, a bit of a con.
So, why has this article come about and why now?
It's a topic I've meant to write about on Cricket Yorkshire for some time based on my experiences of playing league cricket for twenty years, talking to others in the game and frankly, becoming fed up with what I believe to be sub-standard cricket balls.
A poor cricket ball is a cricket ball only in name. The seam retreats like a pouting grimace sucking on a sherbet lemon.

A few lusty blows to the boundary makes no impression on this rotund piece of kryponite and yet it slurps up moisture from a wet outfield to resemble a bruised eyeball in next to no time.
Cheap cricket balls – or those that are badly made – aren't fit for purpose and cause injury. I've picked up countless injuries with bruised hands and damaged fingers that aren't from stopping some blistering cover drive but innocuously getting the ball back to the bowler.
You know that first week of the cricket season in April or May when you haven't played for a year, your hands are unaccustomed to the sting of a cricket ball and you take a towering high catch or save a four by thrusting out a mitt?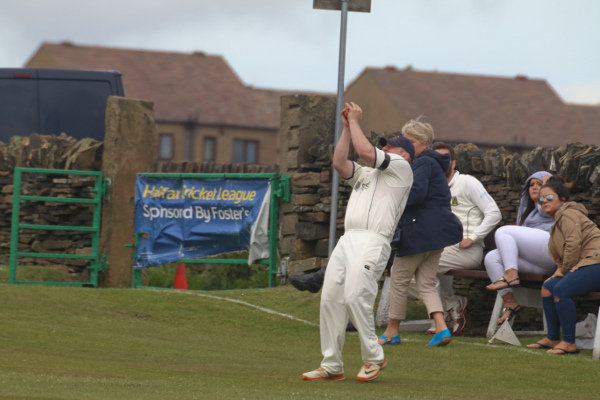 Geez, it hurts. You don't admit it obviously, that would invoke zero sympathy and hearty mocking from teammates…but at that early-season stage, the ball feels hard and unforgiving until your palms acclimatise.
However, with sub-standard cricket balls, that's what it's like all the time…the cork composite core feels like or may even be a denser material like clay – fakes are nothing new…) and this creates havoc with our beloved bats and digits.
I recall discovering that a ball I used in club cricket was not some cheap knockoff but sourced by one of the most recognised, trusted brands and cost around £12.
I thought it was a dreadful product but there didn't seem to be too much grumbling and tacit acceptance.
I think in the lower echelons of league cricket, we've become used to using average cricket balls where the standard of a cricket ball boils down to cost. Surely anything will do, right? It's only a ball…
It's only fair to acknowledge that the headline here is not saying all, or even most, cricket balls are poor.
Far from it and as a seam bowler, albeit one with dwindling powers, I'll never lose that thrill of being handed a new cricket ball by an umpire – at that stage still unblemished and yet to be thudded into the middle of next week by the batting side.
HOW IS A CRICKET BALL MADE?
There ought to be recognition that a cricket ball's journey from start to finish involves multiple, highly skilled manufacturing processes across the world.
The middle of a cricket ball consists of a cork centre wrapped in twine. Its outside is pieces of leather stitched together to form two cups then the seam is hand sewn and the ball finished with a greasy lacquer and polished.
Here's an excellent pictorial article in The Guardian on the process of making a cricket ball.
Did you know that the centre of a cricket ball has changed over the years? Whereas it used to be the cork centre was a smaller central part, it is now solid, moulded cork compound that fills the inside. Cricket balls are now actually harder than they used to be.
Depending on where you've sourced your cricket balls, the leather might have come from a Chesterfield tannery and been stitched in Pakistan so cricket balls tend to clock up the air miles but to an extent, you get what you pay for.
A £6 cricket ball isn't going to win any awards for lasting fifty overs or being able to maintain rosy, buffed cheeks all innings.
Yet, I also understand the financial considerations for cricket clubs. Depending on whether a club is in the Bradford Premier League, Wetherby League or Craven League, their costs before the game has started might be anything from £50-£125 for balls, umpires etc.
ABSENCE OF TESTING
In the UK cricketing press, we have annual gear reviews, bat recommendations and user testing in Spring but cricket balls are never put under any scrutiny – why is that?
Why don't we rigorously poke, prod and marvel at cricket balls with the same rigour as pads, gloves, helmets and bats?
Is it that we aren't really fussed? Or don't know a top quality cricket ball from a rogue impostor?
NO INTERNATIONAL STANDARD FOR CRICKET BALLS
This surprised me. There is currently no British standard for cricket balls. The original standard BS5993:1994 has lapsed since 2010 so the construction and manufacture is now not independently verified for hardness, height of bounce, wear and impact resistance.
That means no-one is acting to safeguard the quality for you, the consumer, whether that's buying a cricket ball to use in the back garden or the thousands bought by cricket clubs across the land.
Why? Well, someone has to pay for the testing and it inevitably falls to the manufacturers and that has quietly stopped as it's not really in their interests in the same way an updated helmet standard is to ensure safety considerations.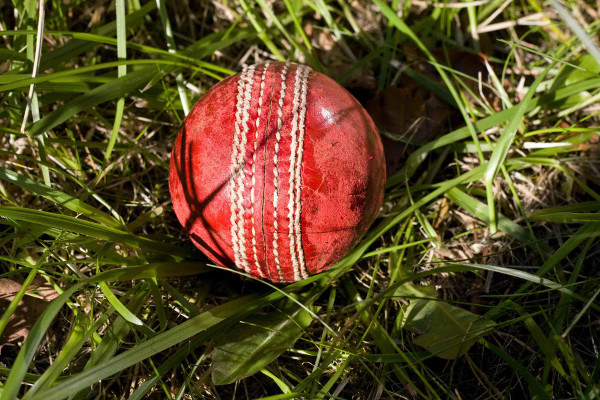 LEAGUE SPONSORSHIP
Just one cricket league using a particular cricket ball manufacturer could represent thousands or tens of thousands of pounds of business.
One of my local clubs reckons they spend about £600 on cricket balls and there are over 700 affiliated clubs just in Yorkshire, so the maths stack up.
Incidentally, league cricket balls will typically cost a club somewhere between £10-£20 each.
Profit and vested interest is intertwined when it comes to cricket balls. A cricket ball company will sponsor a league, sometimes to the tune of tens of thousands of pounds, safe in the knowledge that they will make many more times that figure with clubs locked into using their products.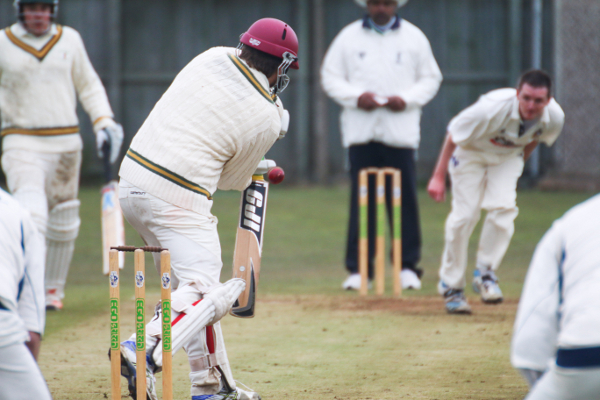 How leagues manage this relationship will vary across every county but given, as someone I asked put it, a cricket ball can make or break a league, clubs often can and do have their say in approving a new ball ahead of a fresh season – which is how it should be.
Being forced to use a particular ball must be galling if it's rubbish but some leagues will offer say three options at price points to allow a degree of consistency across competitions while allowing for the fluctuating finances of member clubs.
It's also fair to acknowledge that leagues are able to pass on discounts to clubs through bulk buying.
Assuming the money is spent on member clubs and running the league, the sponsorship from cricket ball companies is not to be sniffed at but it's a funny thing that in my research asking players across the UK, very few had a positive thing to say about cricket balls, like this tweet:
@cricketyorks poor quality, too expensive, revenue stream!!

— AndyHall (@andrewhal484848) July 3, 2016
So, there's no British standard, no independent testing and the way a cricket ball has been made has significantly changed. And could change again tomorrow for that matter.
There's been fuss in professional cricket around the quality of cricket balls for ODIs and Tests in the past but who's standing up for all the recreational cricketers?
Latest posts by John Fuller
(see all)