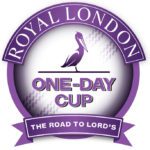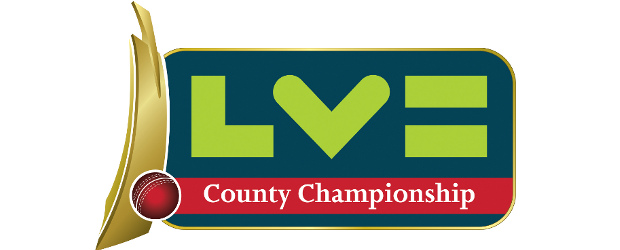 Whisper it quietly but Yorkshire CCC have already defied history this season. If you glance back at those counties that win the County Championship, they don't do it again the following season.
I can imagine some of the more superstitious of you cringing at that.
Ok, so they haven't won it yet (no voluminous ladies warbling here) but Yorkshire control their destiny and should wrap things up at Lord's against Middlesex.
Lancashire (2011) Warwickshire (2012) and Durham (2013) are the recent holders of English cricket's toughest domestic trophy to win and Yorkshire are ready to break the mould by retaining their 2014 title.
After Yorkshire thrashed Nottinghamshire at Trent Bridge last September to finally win another four-day title, the first since 2001, there was mention of creating a legacy and dominating the next decade.
To some, that was tough talk, arrogant even but if you look back in history, Yorkshire have done just that by dominating certain decades with seven Championships between 1931 and 1939 and six titles in the sixties.
If retaining the County Championship is a feat to marvel, winning the league and cup is akin to clambering up two of Yorkshire's three peaks.
In fact, Yorkshire have never won the league and the cup in the same season; a surprising stat you might think but one that illustrates the county's last dominating streak in the sixties pre-dated limited-overs cricket.
Momentum can be a convenient advantage summoned when it suits but the devastating way Somerset were swept aside at Headingley this week by an innings clearly gives Yorkshire belief they can put Gloucestershire to the (Viking) sword on Sunday.
To cautiously answer the question in the headline: Will they do the double?
Well, Yorkshire are nearly over the finishing line in the Championship and will be favourites for this Royal London One Day Cup semi-final with a partisan, vociferous crowd urging them on while Vinny the Viking fist bumps and break-dances his way round for good measure.
If Yorkshire have been an immovable object this season at the top of the County Championship, they will be hoping that Gloucestershire aren't the unstoppable force come 10.30am on match day.
Gloucestershire have won six out of nine List-A matches in 2015 with Klinger, Jones, Howell and Roderick the chief run-scorers. With the ball, Fuller, Miles, Payne and Howell are the quartet to watch out for.
The visitors are still in action as of Friday against Leicestershire while Yorkshire have bought themselves extra time to recover and prepare. Significant? Hmm. The tea leaves are being frustratingly murky…
As you all know, anyone from one to eleven can choose any given day to unfurl a match-winning performance so the relative strengths on paper are of limited comfort for fans.
It's the ultimate buzzword bingo but for once, Yorkshire must actually 'take each match as it comes' as there are precious few left and they all count.
Sure, Yorkshire should win at home and secure a place in the fifty-overs final but cricket cares nothing for past glories; that Jonny Bairstow is in the form of his life; that Steve Patterson has a ridiculous bowling average of 15 in the competition.
By nature of switching formats and a strong squad, Yorkshire have tough calls to make with selection and Jack Leaning will have a point to prove after being dropped for Aaron Finch in the Championship match against Somerset; Finch is ineligible for the cup so must watch from the sidelines.
Absent too is Glenn Maxwell, who played for Australia in their 59-run ODI win at Southampton against England and is leading run-scorer for Yorkshire (312 runs) in the Royal London One Day Cup.
It will doubtless please those keen to champion Yorkshire's home-grown production line that when it comes to the crunch, Yorkshire won't be relying on overseas stars.
Jason Gillespie's squad are potentially three matches away from an astonishing feat that no team before them in Yorkshire's immensely successful history has ever achieved.
Don't miss a minute of it…
Latest posts by John Fuller
(see all)