The debate around city-based T20 franchises in England and Wales has erupted again with the news that Sky has offered £40m a year to broadcast a new Twenty20 tournament for 2017.
If this is to be believed, eight city-based teams would play in a three-week block in summer with games screened in the evenings.
It ought to be stressed that this is not signed, sealed and delivered yet – it will be proposed to counties who will far from universally accept it.
But the success of the Big Bash League in Australia has shown the way in terms of what T20 cricket could be like here and the governing body, the England & Wales Cricket Board, are understood to be keen.
The argument for city-based T20 cricket – if you subscribe to it – is that we have yet to tap into the passion for the format which should be translating into crowd attendance, financial gain and more people plugged into cricket of all ages.
Of course, we're really comparing apples and oranges here.
Our population is far more dispersed than Australia's plus we have eighteen counties all with an existing identity, several grounds and their own fanbase.
The single most significant difference for me is that the Big Bash League is shown on terrestrial TV. Anyone with a TV can watch live T20 cricket if they can't get to a game.
There are winners and losers with this proposed, radical restructure if you dramatically slash those teams playing it and as you'll read later with Scarborough, potential knock-on effects.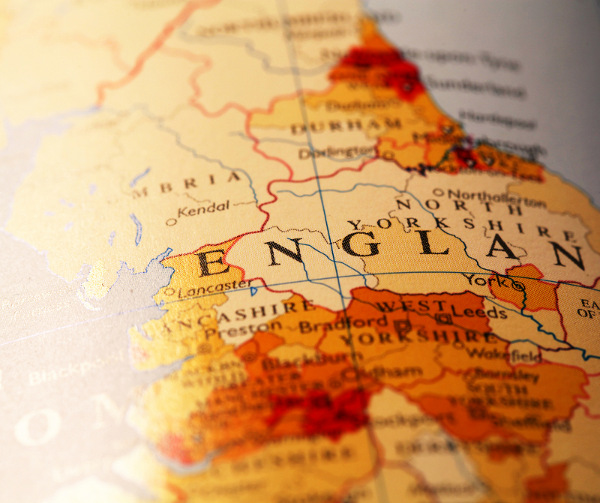 Travel equation doesn't work…
Who will these teams be? It doesn't take a rocket scientist to see that they will be dictated by where the Test grounds are: Cardiff, Leeds, London, Manchester, Bristol, Durham, Nottingham, Birmingham.
So, someone in Cornwall or Devon will have to either subscribe to Sky and hope that their team is being televised (currently a lottery as too few are) or trek hundreds of miles to Bristol for an evening game.
In Yorkshire, will cricket fans living in Scarborough do a 130 mile-round trip of an evening to watch the shiny new 'Leeds Brewers' franchise at their Headingley stadium?
Not a chance.
The hat-trick of TV, travel and team identity are the most infuriatingly incompatible pieces of this jenga puzzle but let's not forget the supposed end-game: get MORE people watching and interested in the county game.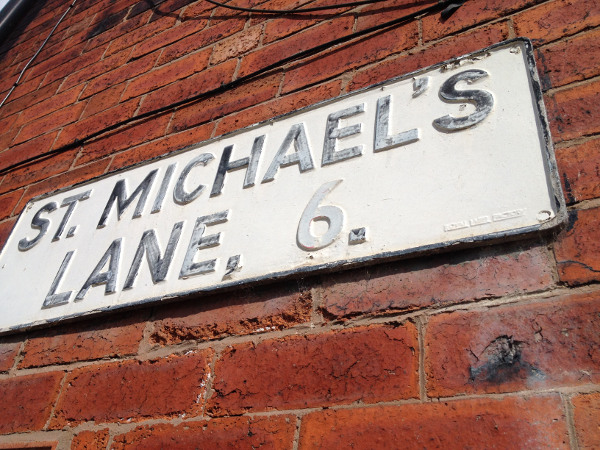 Supporting Leeds rather than Yorkshire? No thanks, say many.
When posting a link to the Guardian article on the Cricket Yorkshire Facebook page, there was a howl of derision – and this was from the people the ECB need to listen to: cricket fans who visit Yorkshire County Cricket Club and Yorkshire Vikings.
Would cricket fans in Sheffield, Wakefield, Harrogate, Whitby, Rotherham and Hull all magically, almost magnetically, feel a strong affinity to Leeds rather than Yorkshire (enough to watch and pay money to visit)?
No. The feedback was not a 'well, I might come round to it' negative but a 'when hell freezes over and then some' response.
Yorkshire has these ingrained rivalries between cities, often through football allegiances, as fierce as any in the country and this transcends any notion of a fresh cricket franchise system.
Unpalatable or not, many cricket fans (because many also support a local football team) shudder at the idea of being asked to feel a pull towards Leeds as a team; a step too far whereas supporting Yorkshire as an entity has the opposite, collective effect.
It is impossible not to come to the conclusion that an eight-team model, based around cities with Test grounds, would alienate vast swathes of the population that currently love limited-overs cricket.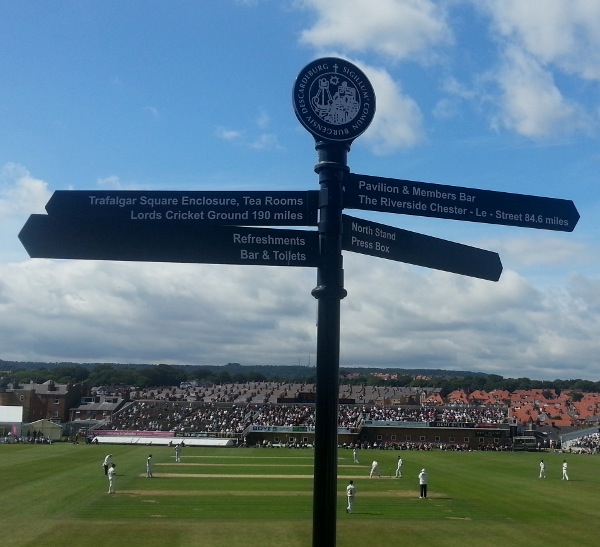 County Championship reduction= no games at Scarborough?

If the notion is to have this brilliant money-maker in the summer holidays when families can come along then something has to budge.
So, the idea of slashing County Championship games to twelve a season looks to be back on the agenda. After all, it doesn't pay for itself…
Ah, but there is a problem with that too. It is immensely popular with professional cricketers, clubs and fans; the pinnacle of achievement in county cricket.
Well, you didn't think this would be easy, did you?
Talking to Scarborough Cricket Club Chairman, Bill Mustoe, he outlined the continual challenge for this coastal town that relies heavily on its Yorkshire games:
We have a stadium that would grace quite a few of the non-Test match grounds as a county headquarters and we're an outground with ten days first-class cricket.

Keeping the whole infrastructure solid and moving forward is a massive challenge for a town club.

It's a ten day sales possibility, with a fifty-two-week overhead, that's dependent on the weather – which is not the most robust business model you'd ever dream up!

Bill Mustoe, Scarborough CC Chairman
Contractually, North Marine Road will host county cricket until at least 2020 but if the Championship was slashed to twelve games, would Headingley want all six home games?
We're speculating wildly here but that could mean a much watered-down Scarborough Festival, which few in Yorkshire would advocate, and seems a lopsided payoff to jet in the best players in the world for three weeks of T20 cricket.
Bill acknowledged that if there was a seismic change in the way domestic cricket was organised, that may warrant discussions over the way the current Scarborough deal is interpreted.
The current agreement sees two four-day games and two one-day matches played at Scarborough annually but this year, that didn't include a NatWest T20 Blast game.
There is a real affinity for Scarborough from all around Yorkshire, not to mention allowing those who can't make it to Leeds chance to watch first-class cricket and support their county.
If we're not careful, a franchise system based on so few teams, created by reducing Championship cricket, might have dire consequences for outgrounds and for fans who live away from urban populations.
As it is, Scarborough Cricket Club tread a fine line, due in no small part to the impact on finances that a washout can have, as happened in Sunday's Royal London One Day Cup match.
When the weather is set fair, the crowds come, as demonstrated by the highest aggregate Championship attendance in the country last year when 18,000 watched Yorkshire play Middlesex.
But it fluctuates. Some 11,000 came to the Worcestershire game this season in late July where Yorkshire won by seven wickets but if the weather looks dodgy on the morning, people don't tend to come.
Pleasingly, vital corporate money is on the up too which illustrates that companies understand the benefits for being associated with such a strong cricketing brand as Scarborough CC but much of that all ties in with the presence of Yorkshire.
Scarborough, and grounds like it, remain vulnerable to the whims of those cricketing powers currently mulling over sweeping changes to domestic cricket.
Latest posts by John Fuller
(see all)