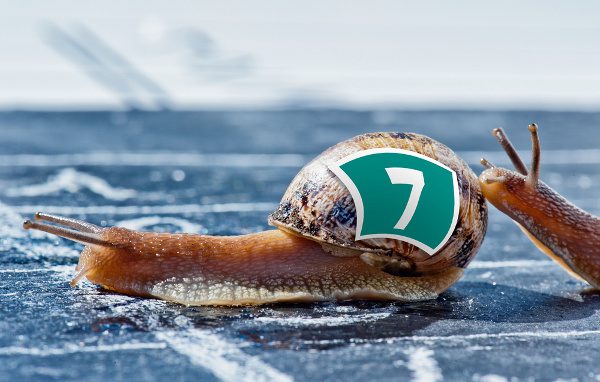 Right. That's it. I have had enough. Consider this England's World Cup rocket from a position of extreme grumpiness.
I have sat up into the early hours, with only a strong mug of tea and a crème egg for companionship, to watch England get absolutely decimated three times now.
There comes a tipping point in the lifecycle of each World Cup tournament when England fans feel that hope drain from them.
When was it for you?
Was it after the bruising opening defeat against Australia – not unexpected but chastening nonetheless?
Quite possibly the monumental thrashing at the hands of New Zealand where Southee and McCullum humiliated England?
Or last but not least, the way Sri Lanka chased down 309 losing only one batsman in the process?
It's the forlorn hope that's the killer.

The hope that England will awake from their slumber sometime, anytime….to play with panache, gumption, to play like…Afghanistan.
It's too easy to slip into the role of casual, armchair critic.
There are some cricket fans who seem to default to residual carping about England all the time regardless of their efforts on the field.
But this latest collection of performances warrants withering verbals.
This was meant to be the most meticulously planned campaign ever with England being able to concentrate on just limited overs cricket for months in advance to find form and the perfect eleven.
What transpired was they went to Sri Lanka and got thrashed. Then, they went to Australia and got thrashed some more.
Now, they're at the World Cup being thrashed.
We need to adjust our expectations as fans and media. So what that we're a full ICC member nation, wealthy and with plenty of talent to choose from?
England currently play a brand of limited-overs cricket that is unpalatable.
Presumably, It's not because they want to – though there seemed little urgency in the middle overs after a decent start against Sri Lanka.
Is it the coaching? What's stifling this England squad?
We might all have to accept that England are not half as good as they or we think they are.
Selection has been very misguided, to put it mildly:
•    Don't pick Gary Ballance for the entire winter but then lob him in for the World Cup at three, despite James Taylor's obvious class and progress.
•    Stick doggedly to the same eleven cricketers when a dynamic alternative like Alex Hales sits kicking his heels.
Let's be clear. Alex Hales isn't the magic answer to all of England's woes.
Unless he's also secretly been developing 90mph yorkers that we don't know about.
But England seem bizarrely reticent to use the full capability of their squad despite a trio of truly epic defeats.
Heart-felt sympathies for all those who shelled out thousands to get to Australia and New Zealand and watch England live in this World Cup.
So, will England qualify for the quarter-finals?
Despite languishing in sixth in Pool A, England may yet scamper out of this predicament, like cheeky scallies, to contest the knockout stages.
It is a small mercy for England's sake that the dreary round-robin Super Sixes or Super Eights stages have been consigned to the dustbin.
Can you imagine what AB de Villiers would do to England's bowling attack?
England need to beat Bangladesh and Afghanistan and also hope results go their way.
They also need to keep digits crossed that the weather doesn't wash out either of their remaining group games.
Once again, England fans are left to cling to the prospect of nip and tuck qualification at best.
England have played insipid cricket and the NZ and Sri Lanka defeats have been particularly galling…which says something as there's a bumper choice of England defeats to choose from.
At the risk of being labelled unpatriotic, it gets to the point when you genuinely ask yourself: do they deserve to progress (regardless of the format)?

Do we even want them to? They're behaving like an embarrassing dad dancing at a school disco…
New Zealand and Sri Lanka have already qualified from Pool B and Australia are very unlikely to slip up.
Compared to England's lack of dynamism, Mitchell Starc's yorkers in the one-wicket defeat to New Zealand were a symphony of devastating fast bowling.
There is scope for a few more mathematical quirks yet. What we're all safely assuming is that last place is between England, Afghanistan and Bangladesh.
Who do I currently hope goes through? Afghanistan. They have players who look to hit sixes from ball one and have played with a refreshing spirit that is what the World Cup should be all about.
Associate nations have been under the spotlight, there's almost a condescension of them from certain quarters and yet they have outperformed more illustrious full ICC members.
The worry was that there would be one-sided defeats. The ICC was right to worry. Except they have been suffered by England, West Indies and Pakistan.
England may yet surprise us all. They could sneak to the quarter-finals and blitz those final three games to walk off with the trophy.
There's been plenty of talk about pacing a World Cup run but that seems to stretch the point beyond credibility.
If England are to launch this seriously belated drive for success, they'll have to do it with negligible reserves of confidence and bravado.
It must be awful for Joe Root that his masterful 121 was ultimately in vain and the fact he became the youngest England batsman to score a World Cup century was swiftly deemed as redundant as England's bowling.
It's not easy supporting England, you all have my sympathy.
We hope for the best and prepare for the worst but even that strategy has been blown out of the water.
Regardless of what transpires in the next month, England must be absolutely candid with themselves and their fans.
Losing isn't actually the problem, it's the manner of defeats and the approach to the format that appears incoherent.
They need to tear up plans A, B and C and start again.
But most of all England, give us something to cheer about…
Latest posts by John Fuller
(see all)