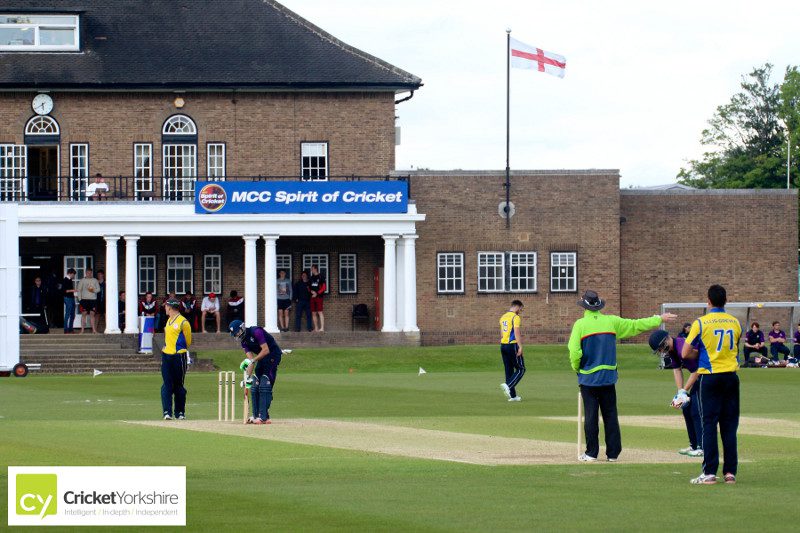 After being given a 'bye' because their morning opponents Newcastle University had been unable to field a team, Leeds Bradford MCCU took on Durham MCCU at Weetwood in the afternoon sunshine for a place at the MCC / Red Bull T20 Finals Day on Monday 15th June.
The winners of that mid-June extravaganza in Oxford will get an all-expenses trip to India to represent England in the Red Bull Campus Cricket Global Finals.
Not to be sniffed at but that's getting some way ahead of ourselves.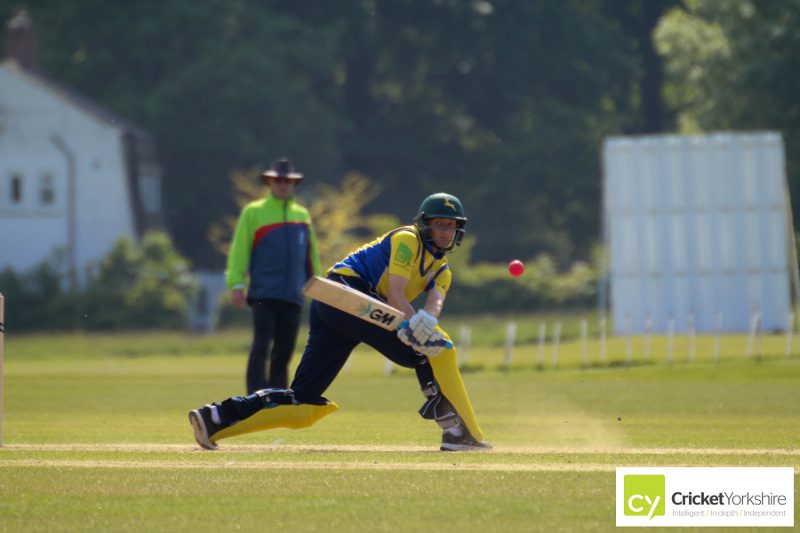 Leeds Bradford MCCU had to make the finals first and they did so with a comfortable victory on home soil.
Batting first in the closest that Weetwood gets to pleasant temperature, their innings of 164-6 was underpinned by 69 from 43 balls by Billy Root, packed with sweeps, reverse sweeps and wristy strokeplay.
The tail end of the Leeds Bradford innings was punctured by ever-increasing cheers from their plastic bus shelter as Ryan McKendry (23*) and Chris Harwood (13 off 5) ensured an explosive last few overs.
The wicket and outfield was flawless after the work put in by record-breaking Bradford League batsman and experienced groundsman Richard Robinson so the scene was set for the second act.
In a passage of play that belied the-crash-bang-wallop stereotype, Durham MCCU fell to 7-2 with a twin strike from Alex Lilley before putting on 49 in 4.1 overs.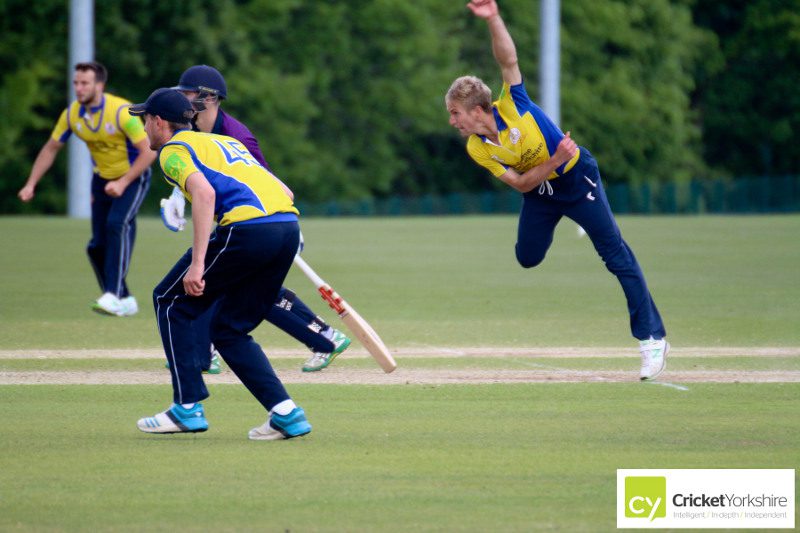 Joe Ellis-Grewal snapped up two key wickets to halt the momentum before Harry Rouse with 3-16 finished off the job.
It was another wickedly cold day – I seem to be saying that alot but Weetwood is rarely warm for long – but Leeds Bradford MCCU can move forwards with the warm, comforting glow of confidence with a strong chance of banking silverware as their season gets to the serious end where trophies get decided.
As is the way with MCC Universities cricket, the forthcoming short spell of two weeks in June will dictate whether this squad of talented cricketers from Yorkshire gauge 2015 a near-miss or bumper harvest across the three formats.
They are currently taking on Durham MCCU for a place (probably alongside Loughborough) in the (two-day) Challenge Final at Lord's on Tuesday 23rd June.
By then, their T20 exploits will be decided and the one-day BUCS competition has the semi and final between them and a shiny goblet. And presumably, a fair amount of beer…
Here's a selection of photos from the T20 at Weetwood and best of luck to the players and staff of Leeds Bradford MCCU as they enter crunch time…
Latest posts by John Fuller
(see all)