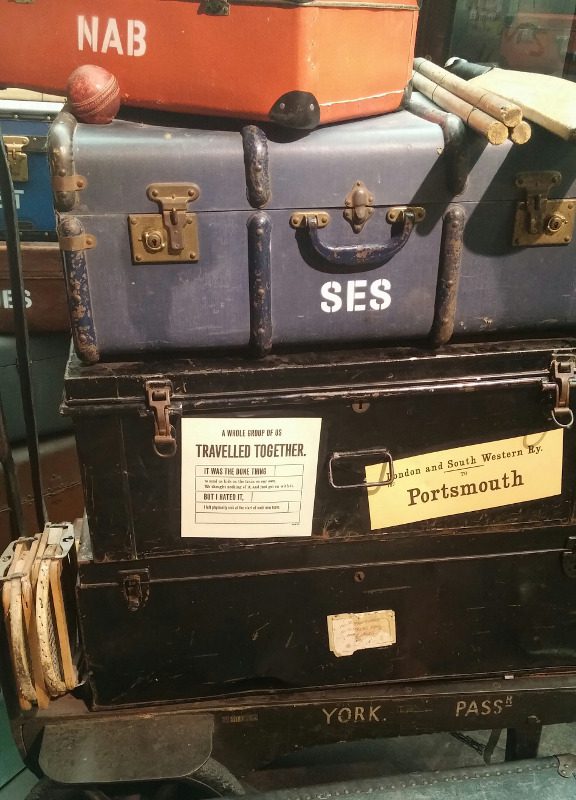 The immediate answer (how often do you get that in an opening paragraph?) is that it depends if you're a fan worried about the potential roadblock for young English county cricketers, a county coach looking to bolster an under-strength squad or a professional cricketer after financial security and a new chapter in life.
Kolpak has dominated the first week or so of 2017 with South Africa batsman Rilee Rossouw and fast bowler Kyle Abbott both signing Kolpak deals with Hampshire.
A quick Kolpak refresher….professional cricketers can sign for English counties and not be classed as overseas players if they're a citizen of an EU country or from a country that has a free trade agreement with the EU (such as South Africa, Zimbabwe and Barbados).
The caveat to that is that since 2009, the Home Office decreed that a player needed a valid work permit for four years in the UK or have earned a certain number of international caps to qualify as a Kolpak cricketer – but they can't play for their country during that time.
This subject is multi-dimensional, emotive and splits opinion with Kolpak cricketers often and too simplistically labelled as mercenaries (which ignores the reality of professional cricket with a number of players from across the world prioritising T20 contracts over international duty.
Rob Key put it aptly and succinctly for the Sky Sports website: "Whether it is a good thing for English cricket depends on who you get. Even getting an international class player, it really depends on what stage of their career they are in and what type of attitude they have."
We can tend to get sniffy and righteous about this. I've seen Yorkshire County Cricket Club held up as a counter-balance to Kolpak signings with their enviably strong Academy and focus on home-grown talent.
Of course, it wasn't always so cut and dried…Jacques Rudolph signed as a Kolpak and had five, glorious consecutive seasons with Yorkshire (2007 to 2011).
He repaid that faith by scoring over 9,000 runs and even returned to Test cricket back in South Africa to partner Graeme Smith at the top of the order.
Was there opposition to his signing? Did that dilute once his pedigree in county cricket became obvious?
Somewhat mischeviously, I do wonder if AB De Villiers signed a Kolpak deal with Yorkshire for the 2017 season, how would that be received?
He unquestionably improves the squad and could win matches single-handedly but he'd be turning his back on South Africa (black mark) and stopping a Yorkshire-born cricketer from getting a start (another black mark).
The notion of burning the bridge of international cricket by agreeing a Kolpak deal will appal many but even that is not clear cut.
We've seen plenty of cricketers from non-Kolpak countries play Indian Premier League (IPL) or other competitions instead of Test/limited-overs for their country of birth by virtue of the huge earning potential. You're a long-time retired and far be it for me to castigate those faced with that awkward dilemma.
This debate has been furthermore fiendishly fired up in the English production line stakes by the fact that Durham (who have seen Ben Stokes, Mark Wood and Keaton Jennings all represent their country) were relegated to howls of protest and Hampshire were re-instated in their place and appear to have no compunction with signing Kolpak cricketers (but don't forget supplied James Vince and Liam Dawson for England too).
KOLPAK: Curious what you all think. Would you be in favour of your own county signing a Kolpak player? Tweet comments too. #Cricket #yccc

— Cricket Yorkshire (@cricketyorks) January 6, 2017
I asked my Twitter audience whether they'd be in favour of their county signing a Kolpak player and their views were diverse covering many of the topics expanded on here but overall, 71% were against (168 votes in total).
While that doesn't itself prove a rank-and-file opposition, it's indicative of how Kolpak is seen as a threat to county cricket. So, what do I think?
Well, I freely admit to oscillating on this – it doesn't sit well that anyone would deliberately turn their back on playing cricket for their country but then I'm not in their shoes and if the ECB was in meagre financial health and paying its squad insufficiently, would we see England players doing a 'reverse' Kolpak?
In the case of South Africa, it's not just the relative strength of the rand vis-a-vis the pound but the contentious issue of the quota system – selection based on racial lines.
I'd like the loophole – if a legitimate trade relationship that facilitates cross-continental employment can be seen as such – to be closed so there are just overseas players, pure and simple.
As it happens, the prospect of Brexit may achieve just that.
If the United Kingdom leaves the EU, that could conceivably be the end of Kolpak arrangements. It's not surprising that counties have moved to take advantage while they still can – and we may well see more Kolpak deals before and during the next county campaign.
Apart from Rossouw and Abbott at Hampshire, Derbyshire have signed Hardus Viljoen from Kent, South African all-rounder Simon Harmer will be coming to Essex and Stiaan van Zyl joins Sussex on a three-year contract from Cape Cobras.
As a tangent to this discussion, there are also those that move to England from South Africa and other nations as young cricketers to build their career abroad with the aim of representing their adopted country.
Kevin Pietersen stands out as the classic example but Durham's Keaton Jennings is another as is Yorkshire County Cricket Club's new captain Gary Ballance.
It would be a worthwhile addition to the discussion to get the views of those three and others such as Jacques Rudolph, now an overseas pro at Glamorgan, and Andy Flower, ex-England coach and long-term servant of Essex CCC. A penny for their thoughts…
It's a little easy to stand back and castigate on circumstances that we've not experienced directly ourselves but equally, there are valid concerns around safeguarding the strength of county cricket (and pathway to England) – even allowing for whether Kolpak signings add to our domestic game's quality and spectacle.
So…to return to an earlier point by way of conclusion..I'll ask a question…particularly for Yorkshire CCC fans (but you can play the same game with your own county as I know the Cricket Yorkshire readership is far and wide).
In some alternative universe, if AB De Villiers was poised to sign for your county as a Kolpak signing for the new season but the transfer needed to be ratified by the fans – would you give it the green light? And if not, why not?
SHARE THIS ARTICLE AT THE TOP & HAVE YOUR SAY…
Tweet @cricketyorks or post a Facebook comment on Cricket Yorkshire's Facebook page. Welcome your feedback on the points raised in the article….
Latest posts by John Fuller
(see all)