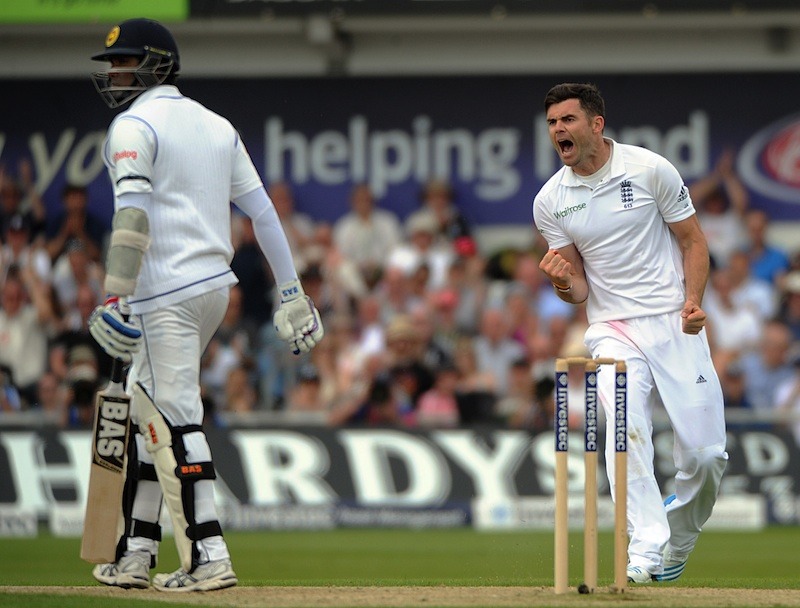 Island Cricket is a digital success story.
The website features all aspects of Sri Lankan cricket with a blend of curated content that's either been submitted by fans or written by staff. Have a read as we discuss Sri Lankan cricket.
*This article from 2014 is a rare feature on international cricket and is being re-shared again as part of the 10-year anniversary of Cricket Yorkshire in 2020.
The sheer volume and breadth of journalism marks it out as a popular online source that's grown to become the number one website for Sri Lankan cricket.
A dart around the site shows there's pretty much something for everyone.
From controversial (are Sri Lankan Tamil cricketers discriminated against?) to whimsical (illuminating cricket bail inventor could be a Sri Lankan) to light-hearted (the poll asking: who is the most handsome cricketer in the Sri Lanka team).
There's no doubting the huge audience that Island Cricket now pulls in; not least across social media…he says somewhat enviously looking at 262,475 likes on Facebook and it was worthwhile hearing from another cricket website about its growth.
If we turn to England's tour of Sri Lanka (they'll be settling in the team hotel as you read this – unless you discover this article via Google in 2045), the hard yards (to lazily lapse into cricketer-speak briefly) starts now.
Alastair Cook looked newly ironed, refreshed whilst striking the usual bullish notes ahead of departure to one of the most beautiful islands in the world on which to watch or play the game of cricket.
England's record in Sri Lanka is questionable. Actually, scratch that, it's entirely unquestionable.
As a matter of record, we know exactly how often England win in Sri Lanka.
England have either been ingenious or stupid in their pre-World Cup preparation.
They might head off to Australia dejected in the New Year having been taught any number of cricketing lessons in the ferocious furnace that is the Sri Lankan sun.
Or, cup-half full, they give as good as they get, become supremely fit, learn how to cope with and, if we're lucky, dominate spin and acclimatise to the kind of bullying, run-rate rocketing style they will need for any serious challenge in the ICC World Cup.
Most importantly of all, England have to find out from that squad of sixteen in this seven-match ODI tour of Sri Lanka who is sticking their hand up loud and proud.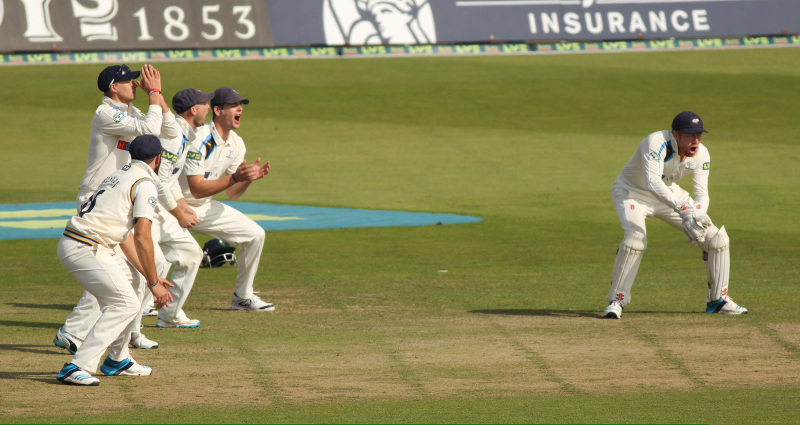 What of Yorkshire's presence in the squad? Joe Root strikes a lonesome White Rose representative although I believe Adil Rashid will train with them; the Bradford leggie brought along to bamboozle and perhaps quietly nudge the selectors' himself.
Rashid will then join up with the England performance programme (EPP) for batting and spin camps in Sri Lanka which includes Lees, Lyth and Bairstow.
There's something of a Sri Lankan theme in both county and international cricket.
Yorkshire took themselves off to Sri Lanka for 2014 pre-season and Jason Gillespie believes it was exactly the intensive examination in sapping heat that ultimately made the difference.
We'll have to wait and see if England reap those same benefits. You get the sense that England's fans – and sections of the media – are waiting to lay into them if early defeats stack up.
After all, we want an England ODI team to win handsomely but just as key is their approach to limited-overs cricket and showing they can be less, well, English…
So, that's the Cricket Yorkshire perspective, time to hand over to Island Cricket…
We caught up with its Editor, Hilal Suhaib, to discuss the origins of the cricket website, how it has developed and the challenges facing Sri Lanka after what's been a dreadful recent tour to India, after the West Indies pulled out.
What is the website about, who all are involved with the website and what have been the key milestones along the way?
Island Cricket is run entirely by volunteers. Fans have a sense of ownership and are appreciative of the free resource that is Island Cricket.
Like Wikipedia, we rely on user-generated content, and our staff is entirely made up of cricket fans who progressed from normal users of the site to trusted members who understand how the site operates.
We drive a significant amount of traffic to other websites by linking to their news articles, so even those who considered us competition initially now realise that we are a major source of traffic for them.
These various content streams helps us deliver content that other major publishers simply overlook.
Because we are all fans here, and not employees working for a media organisation, we tend to know what appeals to fans, and this has proven to be successful for Island Cricket.
The site has won numerous awards in Sri Lanka, including winning consecutive awards for Best Sports and Entertainment Website over the last several years.

What are the key questions for Sri Lanka to answer in their batting and bowling between now and the ICC World Cup?
Lasith Malinga underwent surgery recently and his recovery will be important for Sri Lanka for the World Cup.
Without their pace spearhead, Sri Lanka's new ball attack looks inexperienced and vulnerable, especially for such a high-profile tournament like a World Cup, where experience tends to count.
Sri Lanka have experimented with a number of opening batsmen to partner Tillakaratne Dilshan since the last World Cup in 2011 yet they do not have a settled opening pair.
Exposing the inexperienced middle-order to the new ball is a concern. If Mahela Jayawardene is given the opportunity to open, which he has requested from the selectors, the batting will be more top-heavy than ever before.
All three seniors — Dilshan, Jayawardene and Kumar Sangakkara — will be taking up positions 1,2 and 3, and any competent new ball attack will surely be confident of restricting Sri Lanka to a below-par score if they bowl well right at the start, and get a couple of early breakthroughs.
What are Sri Lankans fans' view of the visit of England? Unfinished business? Rate their chances strongly?
With the ODI series loss to India recently, fans would view the series against England as hugely important: they would like to see their side reverse its fortunes and win every match ahead of the World Cup.
Sri Lanka's tour of England earlier this year is a memorable one for Sri Lanka fans because they saw their team win a Test series for the first time on English soil, but the World Cup and the ODI series loss in India is foremost on everyone's minds these days.
Thanks to this hastily-planned tour of India, Sri Lanka appear vulnerable, so I rate England's chances highly, provided they don't succumb to spin meekly and the weather gods are kind to us.
*This article is a rare feature on international cricket and is being re-shared again as part of the 10-year anniversary of Cricket Yorkshire in 2020.
Latest posts by John Fuller
(see all)