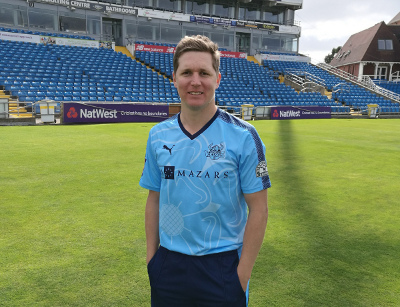 Yorkshire County Cricket Club's captain Gary Ballance has come a long way in between our interviews that have bookended his Yorkshire career.
I first met 'Gaz' as a shy teenager breaking into the first-team squad, who eyed my recording device suspiciously and spoke as bluntly as he was to end up treating the bowling from Harare to Headingley.
Thousands of runs later for county and country, he is strapped into the helm as captain as Yorkshire seek to win hearts, minds and trophies.
But what kind of captain will he be?
The words 'quiet' and 'calm' were quick out of the traps on a blustery morning (apologies that part of the audio clip sounds like it's being nuzzled by a polar bear).
He spoke of "leading from the front" – a cliche you can dismiss right up until you realise his form as fledging captain reads eight centuries in eleven matches as a skipper in first-class cricket.
Fair enough, Gary, as you were…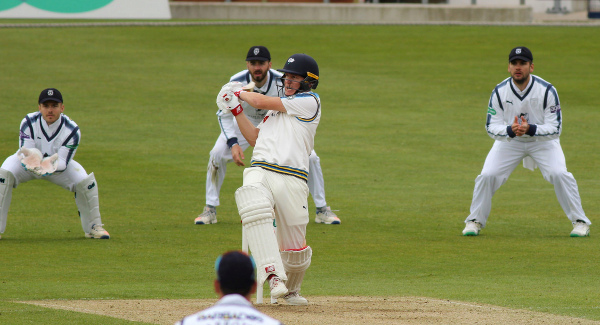 He certainly embraced that philosophy during the Specsavers County Championship opener against Hampshire with 120 off 190 balls to rescue the hosts from 152-7 to reach a total to bowl at of 273 all out.
Ballance's unflappable nature must have been sorely tested by late on Sunday afternoon as Hampshire nibbled away at their run chase…the match see-sawing back and forth.
When Rossouw was caught behind off Bresnan for 47, the score read 252-5 with 68 to win.
Elsewhere around the shires, there had been thumping wins for Kent and Northamptonshire in Division Two but this one was going right to the wire.
Hampshire fashioned a nuggety victory that will sting Ballance and as the squad and coaches disassemble the moments that mattered, Jimmy Adams' reprieve will feature but in a close game, there were a myriad of mini-battles being fought.
Before the game, Gary Ballance had reflected on his trust in the emerging young bowlers – and it was to prove prophetic with Ben Coad's 6-37 a stunning return for the 23-year-old from Harrogate on that helter-skelter, breathless Friday.
By Sunday evening, the party had deflated…it was not the result Ballance, nor the fans that basked in the freakishly toasty April weekend, will have wished for but there are lessons (and positives) to pluck out of the embers.
Ben Coad has demonstrated he can bowl potent spells, Tim Bresnan was as reliable as ever he was with the ball but the batting didn't stack up.
In our interview, Gary had highlighted the need for Yorkshire's batting unit to score big first up and while 273 in the first innings constituted a reprieve, following it up with 187 fell short of expectations.
Still, it's the easiest job in the world to dissect sporting performance from the comfort of an armchair and though Surrey and Hampshire have scooped up Championship points and caught the eye, let's see where we are mid-season.
Next up, Warwickshire at Edgbaston from Friday with the hosts looking to impress their home fans after losing to Surrey by an innings and one run.
Photo credit: Jeremy Lonsdale
If you're into your Yorkshire cricketing history, check out Jeremy's new book 'A Game Taken Seriously.'
**LISTEN TO GARY BALLANCE'S INTERVIEW:
Latest posts by John Fuller
(see all)