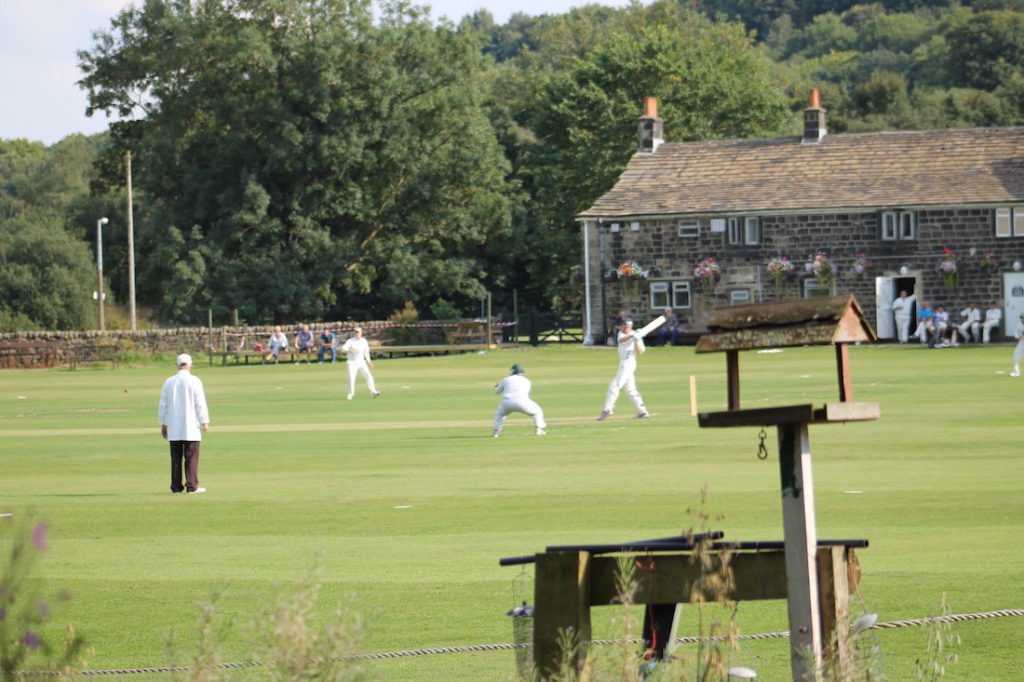 Kevin Owens takes a look at some of more innovative approaches to fundraising currently on the go by clubs in the Aire Wharfe League to highlight what can be done with a little bit of imagination…
There are many aspects to life with a cricket club that remain constant across the decades from sourcing players to worrying about the weather. Yet, one key change, however, in the years since I started playing has actually taken place off the field.
These days, clubs have to deal with all manner of issues before they can even think about donning the whites.
"Are all our Clubmark documents up to date?"

"Have we got enough ECB-accredited coaches to run the junior training sessions?"

"Have we bought enough new balls to see us through the season?"
Underpinning all of the good work that a cricket club does are the finances.
Cricket is unquestionably an expensive sport to play. What other team sport requires you to have a new (sometimes expensive) ball at the start of each half of the game?
How many other team sports require you to have two match officials that you have to pay (rather than one)?
What other sport requires you to lay on a banquet every week in the middle of the match?!
The way in which cricket clubs have raised the vital funds needed to survive has shifted over time.
Once upon a time, visitors would to pay at the gate to come and watch club cricket across Yorkshire.
Can you imagine?! I certainly can't envisage anybody wanting to part with their hard-earned cash to watch me try to shovel the ball through backward point.
For a while, clubs could get by on donations from the odd relatively well-heeled local businessman who'd be happy to throw a few quid the way of the cricket club in return for an advertising hoarding on the edge of the ground.
That, coupled with the after-match raffle and the odd race night was enough to keep things ticking over nicely.
But times have changed and, as equipment (be that a mower or a match ball) becomes more expensive, clubs are having to be innovative about how they fundraise.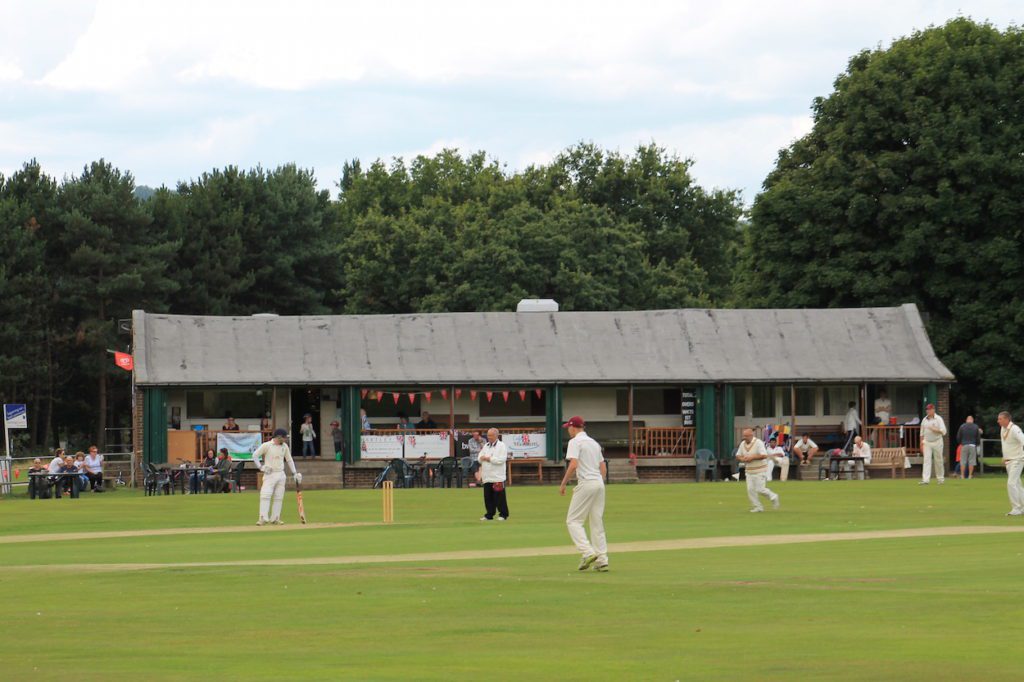 They say that necessity is the mother of all invention, and that holds true for Horsforth Hall Park Cricket Club. Situated, as the name would suggest, in Hall Park, Horsforth, the club were very recently in a wee financial pickle.
That was, until somebody hit upon the idea of opening up their clubhouse during the day and turning their bar area into a cafe.
With no other cafe in the park, the club have unearthed a handy little revenue stream.

In turn, and with the help of a local authority grant, they've been able to upgrade their kitchen, install a new electronic scoreboard and add over 500 social members to their roster in the time it takes for Joe Root to flash a cover-drive through the offside.
Whilst not everybody is in the fortunate position to have a clubhouse as ideally located as Hall Park, it shouldn't be forgotten that a clubhouse has the potential to become a vital revenue stream for a club. For a lot of the year, the clubhouse stands empty when it could be let out to local groups or used as a function room if space permits.
Bilton transform their clubhouse into a function room from time-to-time (and because of a 3rd XI fixture switch, one such event on a Sunday in July will have the additional benefit of being able to watch the cricket at the same time).
I seem to recall hearing at one point that Skipton were in discussions to host a darts team, and we all know that those devilish dartists like to down a drink or two…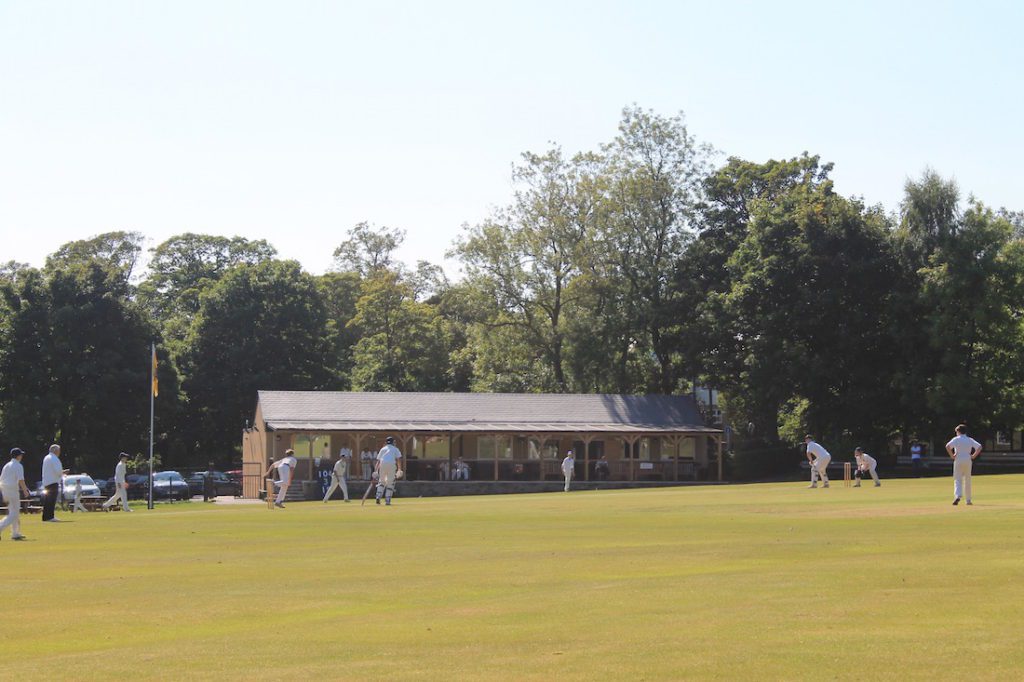 Speaking of having a drink or two, one idea that appears to be catching on is that of the beer festival. Adel CC run one every year, Hall Park held their inaugural festival over the Easter weekend, and North Leeds Cricket Club (above) plays host to a beer festival in association with the local Rotary Club.
Done properly, these festivals are memorable socials and can work for everyone, helping to promote local businesses as well as a source of revenue and introducing potential new members to the cricket club.
Nobody who keeps an eye on club cricket in Yorkshire could have missed the flooding that happened over the Christmas period.
Numerous clubs were affected, including Bradford & Bingley and Saltaire of the Bradford League, and Tong Park Esholt in the Aire Wharfe League.
So severe was the flooding at Tong Park Esholt Cricket Club (below) that they won't be able to use their ground for the whole of the 2016 season.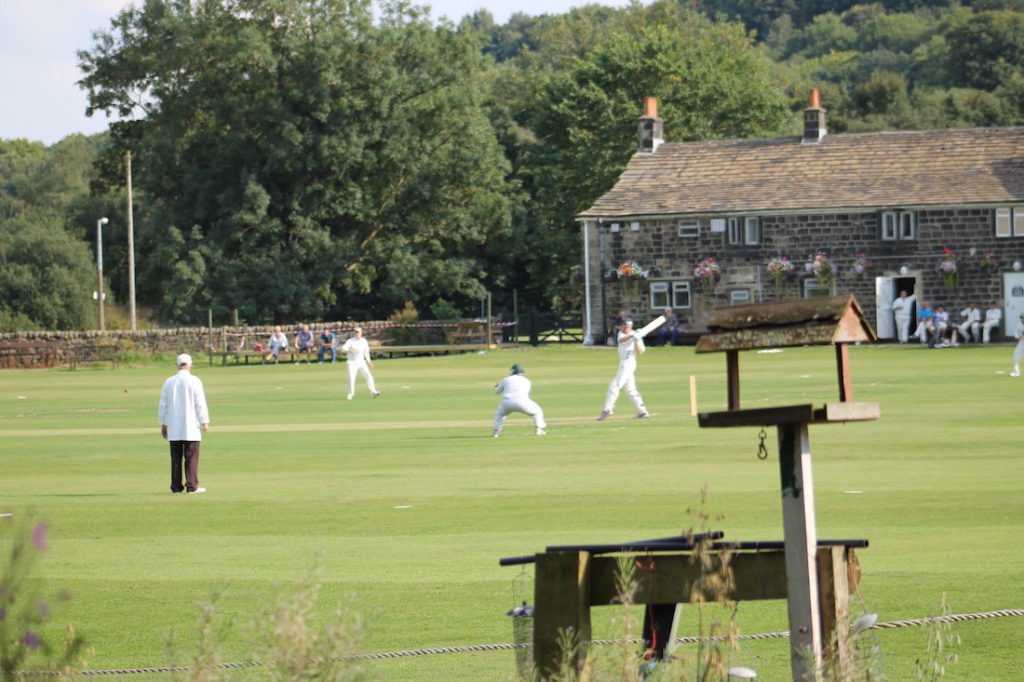 Faced with a significant bill to put the ground right again, the committee have swung into action and put their heads together to organise a series of fundraising events, including a poker evening in a local casino and a charity auction.
They've been canny in their use of social media on the auction front and have used Twitter very effectively to assemble a grand collection of donated prizes from local businesses, sportspeople and celebrities alike.
Whilst the circumstances which prompted these efforts were potentially devastating for a local cricket club, the way in which the club have honed their efforts to getting back on their feet is certainly to be applauded.
The moral of these stories, it seems to me, is that no matter what the circumstances, a little bit of creativity can go a long way in bringing people together and helping cricket clubs to thrive.
BY KEVIN OWENS (@kevbob1982)
Latest posts by Cricket Yorkshire
(see all)