This is a tale of one of the most talked about topics in English cricket – the county cricket fixtures – and how they actually get worked out. It has everything from computer science to Amazonian jungle tribes.
It begins with Alan Fordham, who is the Head of Cricket Operations at the England and Wales Cricket Board (ECB); a role that involves untangling the spaghetti junction that is the county cricket calendar.
A former professional cricketer with Northamptonshire until 1997, when he joined the ECB, Fordham once put on 393 for the third wicket with Allan Lamb against Yorkshire in the opening fixture of the 1990 season at Headingley – and notched nearly eleven thousand first-class runs in his playing career.
We arrange to talk on the phone about how on earth anyone manages to juggle what must be one of cricket's most complicated puzzles – shoehorning all the professional fixtures across the English summer – and trying to keep everyone reasonably happy.
When the county fixtures are released, there is unbridled joy amongst fans, media and anyone who is desperate to get back outside and watch or play again by the time the darkness of late November has enveloped us all.
Knowing the fixtures means we can all start that unofficial countdown in our heads. You know.. the one that ends with the return of county cricket where the natural order of things has been restored.
Yet, nothing is more likely to provoke talking points, fierce debate and considerable angst than this particular sporting timetable.
Taken in isolation, it's perfectly possible to de-construct and moan about any elements of the April to September block. I may well have done it myself, sorry Alan.
But once you've had an inkling of what this endeavour takes – and the sheer number of parties all jostling for their matches and dates to hold sway, next year when the fixtures come out, perhaps we'll spare a thought for a small but dedicated team in London and Lancaster who've been crunching the numbers.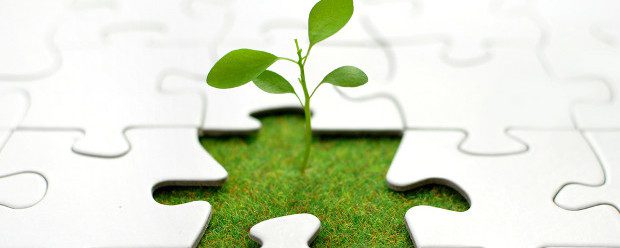 Before we dig into how this process actually happens in a blissful union of human endeavour and computer programming, consider the ridiculous complexity involved.
(As a brief aside, when searching for 'fixtures' to try to break up this particular block of text with a thought-provoking photo, I kept getting images of shower heads…)
Take the hundreds and hundreds of fixtures, each with their own set of criteria then factor in the chattering stakeholders from the ECB to Sky Sports as well as eighteen counties, to name a few.
Next, consider a whole new layer of logistical considerations and clashing priorities of those aforementioned stakeholders, whether marketing, financial or just practicalities of getting from Durham to Taunton on time and with a squad who are half awake.
For the 2016 schedule, there were particular difficulties around the Twenty20 schedule where most counties would prefer to have all their home games on a Friday night – but rather inconsiderately of the Gregorian calendar, there aren't enough of those to go around.
Equally, it was no mean feat just trying to get it so the Royal London One-Day Cup, the fifty-over competition (which is sandwiched in two tranches between the NatWest T20 Blast) was paused for a bit, with counties all having played the same number of games.
From afar, these seemingly minor considerations would be easy to fix, surely? And yet, every change in the county calendar has consequences, potentially hundreds of them.
Think of the county fixtures as a gigantic jelly. Lime, obviously. Geez, I'm thinking of jelly now. Now try and take a spoonful without moving anywhere else. Without using Jedi mind tricks.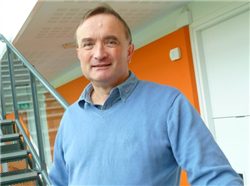 Professor Mike Wright (above), who 'does most of the hard yards' (according to Alan) is based at Lancaster University Management School and has published various academic papers relating to management science including one in 2010 on this very topic.
So, while almost sat on top of the Cricket Yorkshire office heater on a particularly Baltic afternoon in Yorkshire, I read Mike's working paper on timetabling – mainly so you don't all have to – but I'm very glad I did.
Admittedly, the noble art of metaheuristics (a problem-solving procedure in computer science) made next to no sense (but pleasingly, in the listed keywords, there is also mention of 'messy problems' which I can at least get my head around).
Every cricket fixture is calculated by a nifty, computer programme that Mike first created some twenty-five years ago. I can't confirm if it has a specific name like H.A.L or L.B.W but let your imagination go wild.
After back-and-forth consultations between Alan and Mike, the latter's programme will be run five or six times, each producing a different end result based on all the teasing permutations, while Mike selects the one he feels is most fitting.
It stands to reason when you think about it because, frankly, it is beyond the wit of (just) man alone now, by virtue of the fact the summer fixture list has become much more congested than ever.
It would take (whatever the collective noun for a room of scientists with IQs off the chart is) many months and hundreds of gallons of coffee to get close to cracking this conundrum.
What the ECB can call upon is two experienced administrators in Alan (who describes himself as 'project manager') and Mike who have been doing this for decades and can now use judgment calls and trial and error to try to be fair to everyone.
Having talking to both of them – who gave their time generously for this article – they accept it's not feasible to agree to all the requests – but on the plus side, at least they can legitimately point the finger of blame at a computer.
"We're totally confident that despite its incredible complexity, it (the fixture list) is the best that it can be. It's never going to be a perfect example because we can't please everybody in everything they would like to achieve." Alan Fordham, ECB Head of Operations.

As one example he gives, Gloucestershire would have loved to have had Worcestershire for the Cheltenham Festival but within the confines of other factors, that couldn't be achieved.
As a bit of an insight into how things work, the counties return a questionnaire with their requests on what they absolutely cannot do and what they'd like in an ideal world, ranked in order of importance.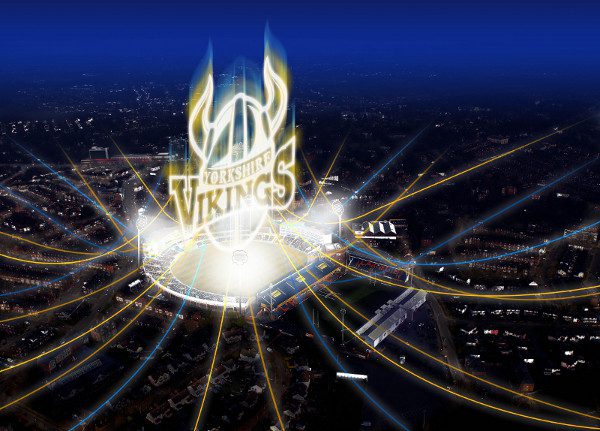 It may be that Yorkshire County Cricket Club (as a hypothetical but one not so detached from reality) would class the home T20 against Lancashire as a match they definitely want on a certain date or day.
It seems to fall on a Friday at the rump end of June or early July each year.
Talking to Mike, he acknowledged the hardest part of a job that takes him six weeks or so, was creating the TV schedule, from which other aspects of this cricketing rubik's cube can be gradually clunked into place.
There's only one real concern and that's from a future planning perspective. The ECB have been using Mike and his appliance of (computer) science since before the world wide web was created.
He is clearly a font of knowledge concerning county cricket but no-one else can currently run his personalised computer programme.
It's just a thought to leave you with but if Mike decides to go and live with an Amazonian jungle tribe then the 2017 county fixtures may yet be decided by an epic game of stone-papers-scissors.
Latest posts by John Fuller
(see all)