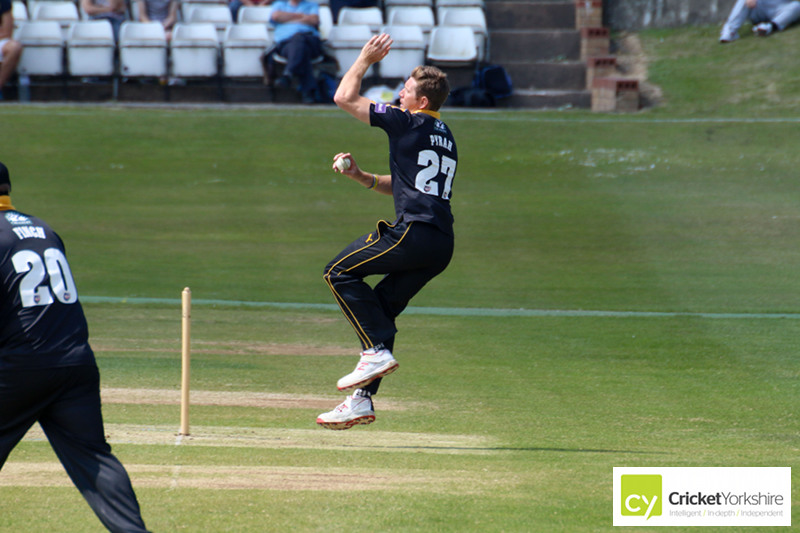 It's early into the interview but Yorkshire County Cricket Club allrounder Richard Pyrah has already admitted a strong reluctance.
For the plain-speaking thirty-two year old from Dewsbury, who is having his benefit season, squeezing pennies out of Yorkshire's paying public is not on his agenda.
A benefit in county cricket is a mark of appreciation for long service and where once there was a collection bucket doing the rounds at county games, nowadays there are also gala dinners and golf days.
Having interviewed Rich over the years, he doesn't come across as someone who relishes the limelight – at odds you'd think with the notion of a benefit year – so does he mind being centre of attention?
"I don't mind getting myself out there and speaking at events but the one thing I really don't like doing is trying to sell things. I don't feel right in selling things for myself. I've got a good committee behind me to leave the selling to them."
I met one of the cogs behind Pyrah's benefit committee, Tracy, at the Scarborough Festival.
She looked to be doing a fair trade with the wristbands and benefit programmes; no doubt because in this particular Ossett lad, Yorkshire CCC fans recognise and have warmed to a gutsy, sleeves-rolled-up approach to representing the county.
According to the player, the tactic has been not to his try his luck too far with a packed schedule of events; the balance being between not only his own commitments around playing but also those of the Yorkshire CCC squad who tend to support each other at these things:
"We purposely haven't put much on during the summer to let the lads concentrate on their cricket. You have to rely on the lads; it's quite a lot of work…coming to the back-end of the season, we've got quite a few things planned and the response so far has been pleasing."
Even so, there's been corporate dinners, T20 warmup commitments and even a beer named after him with the local Ossett Brewery.
Pyrah doesn't tend to play out his life on social media, preferring the quiet life but has his own hashtag #nopyrahnoparty that periodically starts trending online.
Now, there is a benefit cricket match planned for this Sunday August 16 at Ossett Cricket Club; the club deciding to organise one for him in recognition for the years he's been involved there as junior and senior.
Lest we forget, there are also a number of fantastic causes that are Pyrah's chosen charities including Yorkshire Cancer Research, Leeds Children's Hospital Appeal and the PCA Benevolent Fund.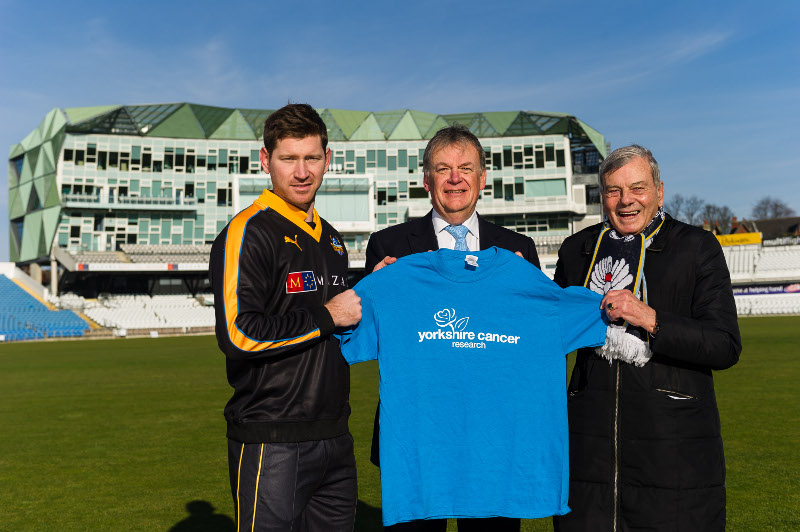 Pyrah still plays when he can; he found time to turn out for Ossett against Hunslet Nelson recently in the Central Yorkshire League and bagged 5-35 and 16 not out.
According to Andrew Hunt at the Wakefield Express, Ossett will have Pyrah, John Sadler and Townville duo Joe Finnigan and Jack Hughes turning out against Heavy Woollen Cup winners Woodlands.
Future benefit events from a clay pigeon shoot to a Lords dinner are on the horizon but Pyrah's priority will be getting back into the team for the Royal London One-Day Cup knockout stages and County Championship final games.
The notion that it might be him who pulls off a second, successive catch that clinches the Championship brings an easy laugh but with Yorkshire's immensely strong bowling attack and batting overseas stars in Finch and Maxwell, the truth is opportunities have been limited.
Meanwhile, Rich has one eye on the future and is going to start the two-year ECB Level 4 cricket coaching degree in the autumn; a commitment that relatively few achieve and is the highest qualification that coaches in England and Wales can get to:
"It's a big thing for me, I start that in October, it's quite daunting…I've not done anything like that since I've left school but it's a massive opportunity."
Talking to Jason Gillespie last winter about coaching, it was the assignments and admin side that can be trickiest but if Pyrah succeeds then, as he acknowledges, it sets up his coaching career in a competitive line of work.
To that end, the Yorkshire allrounder is spending his winter out in Australia to absorb as much as he can through twin assignments with Jason Gillespie's Adelaide Strikers in the Big Bash and then by supporting David Saker at Aaron Finch's franchise, the Melbourne Renegades.
You get the sense that a new career is there for the taking as the excitement in Pyrah's voice stirs when talking about his passion for coaching and the fit he feels it has with his personality.
His ambition? To coach Yorkshire County Cricket Club, of course. As for Yorkshire, a succession plan – be that Pyrah, McGrath or another coach would not be the daftest idea out there given that Jason Gillespie will continue to win trophies and be a target for international and national coaching roles that crop up.
He reels off a host of high-profile coaches who have influenced him as a player and will presumably be on speed-dial for coaching tips but credits Paul Farbrace as the one who made such an impact in a short space of time.
While coaching exams and homework beckon when the winter nights draw in again, there are still chances to represent the White Rose in what could be a tantalisingly close to a watershed season even by Yorkshire's standards.
http://www.richardpyrahbenefit.co.uk/
Latest posts by John Fuller
(see all)